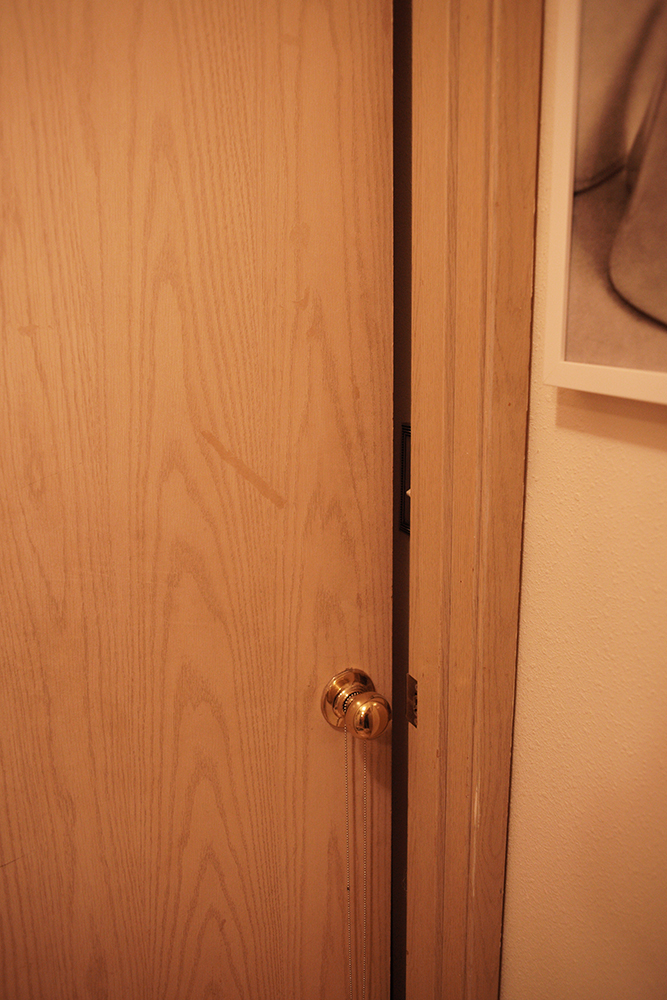 Me: Why's my door closed? What's those sounds?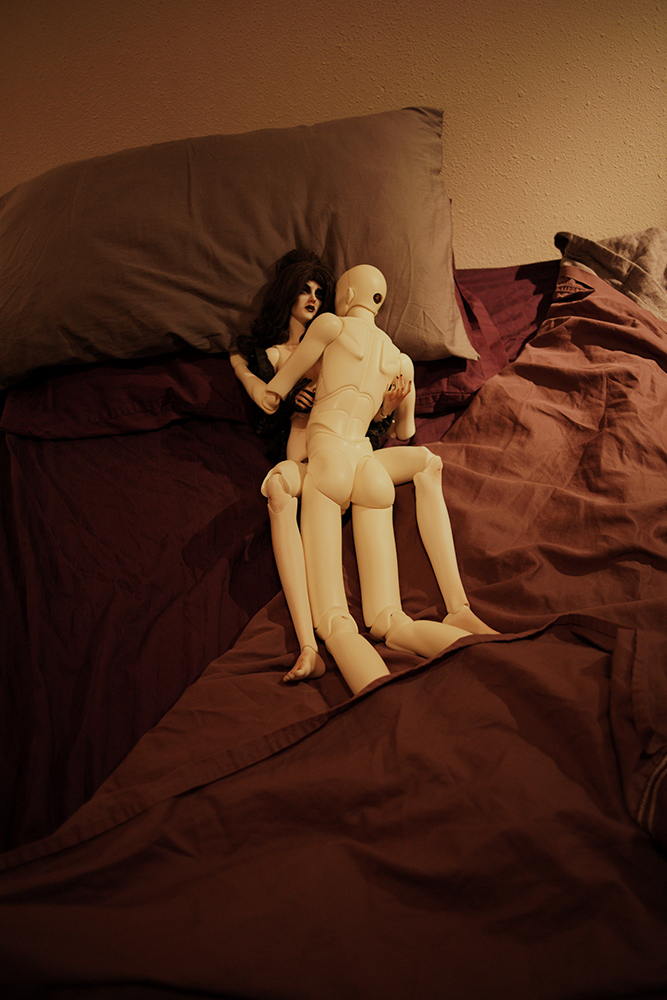 Alex: Oh god, that's it right there….
Eliphas and Alex: (indecipherable)
Me: What the fuck is goin' on here?!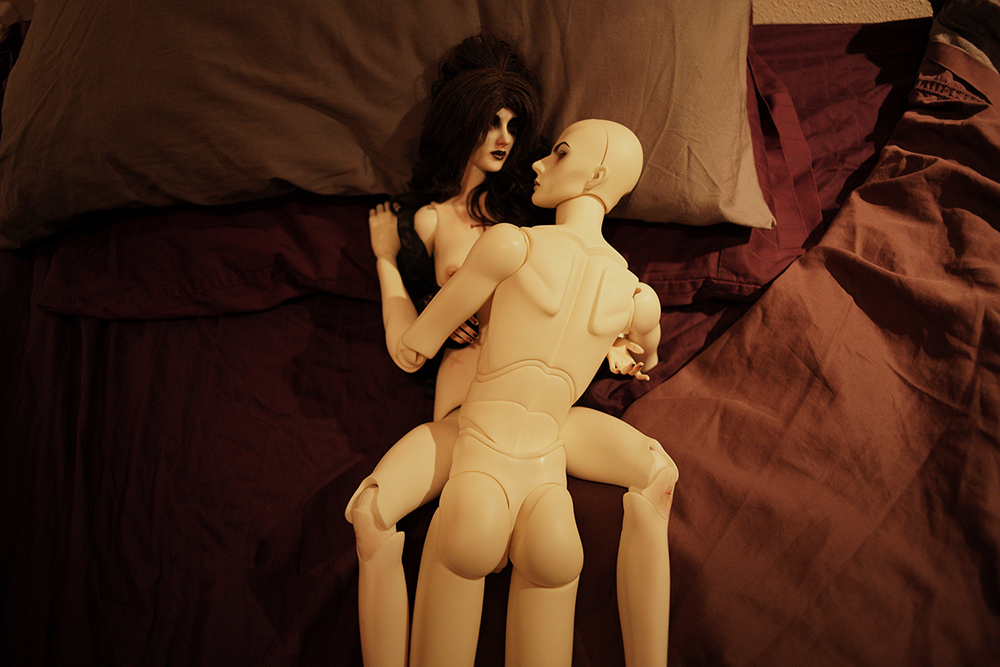 Eliphas: Who is that annoying creature?
Alex: Keep going, maybe he'll go away…
Me: It's my bed you're soiling…Alex, what are you doing?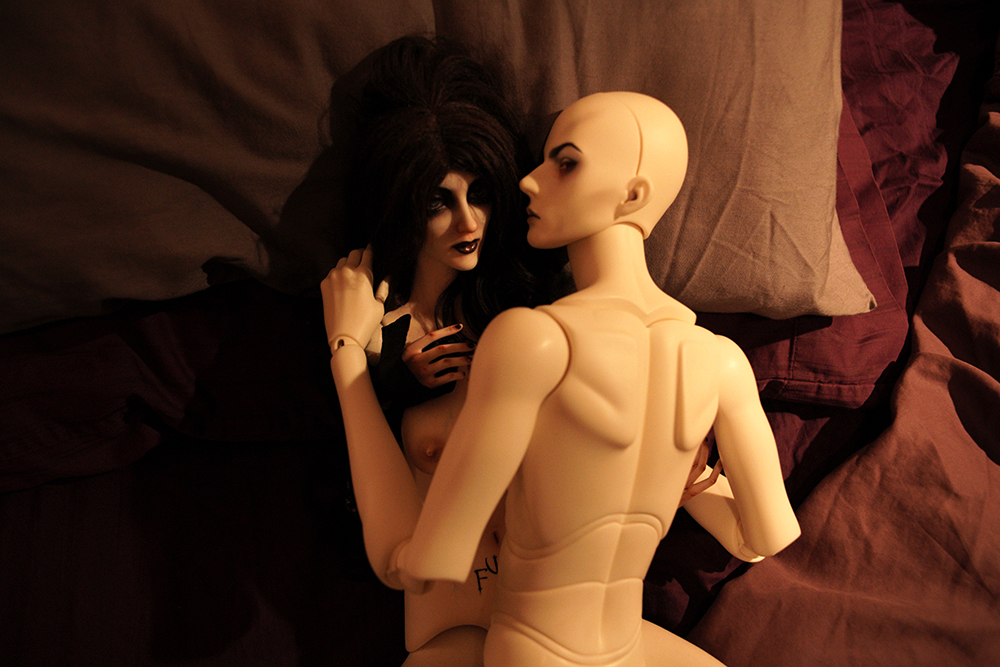 Eliphas: If you want, I can draw you a diagram you cockblocking jerk!
Alex: Oh, god. This sucks.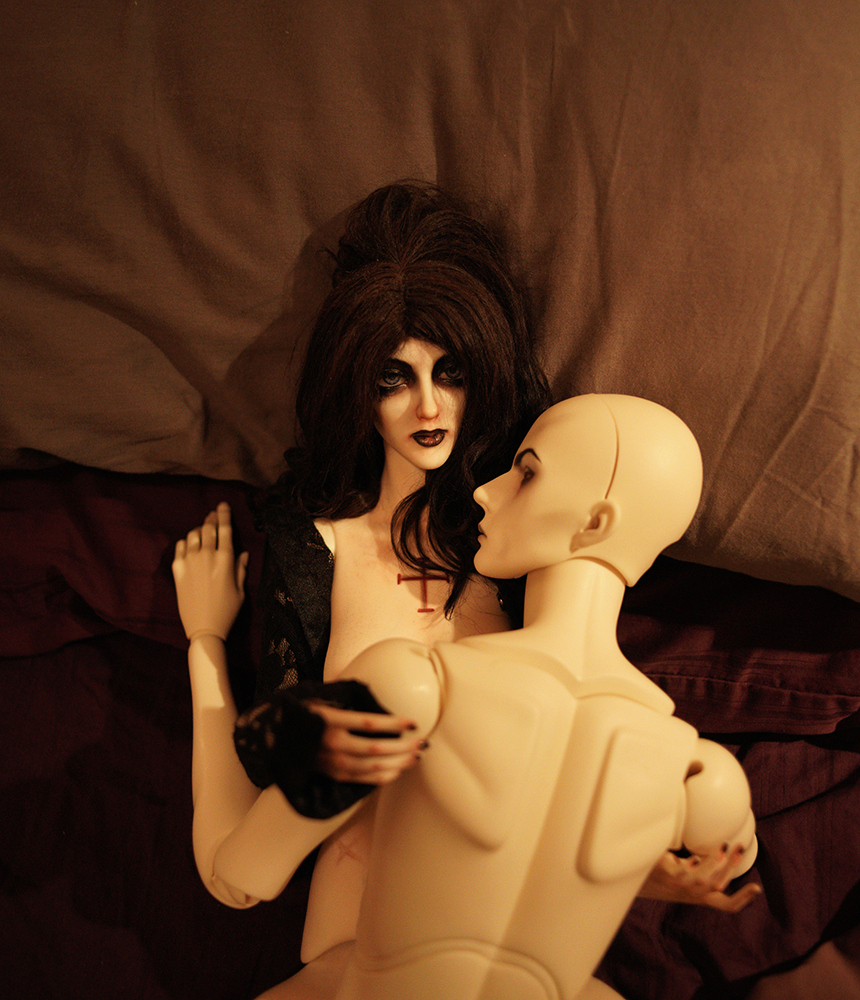 Alex: What does it look like I'm doing? What do you care?
Me: What about Ginny?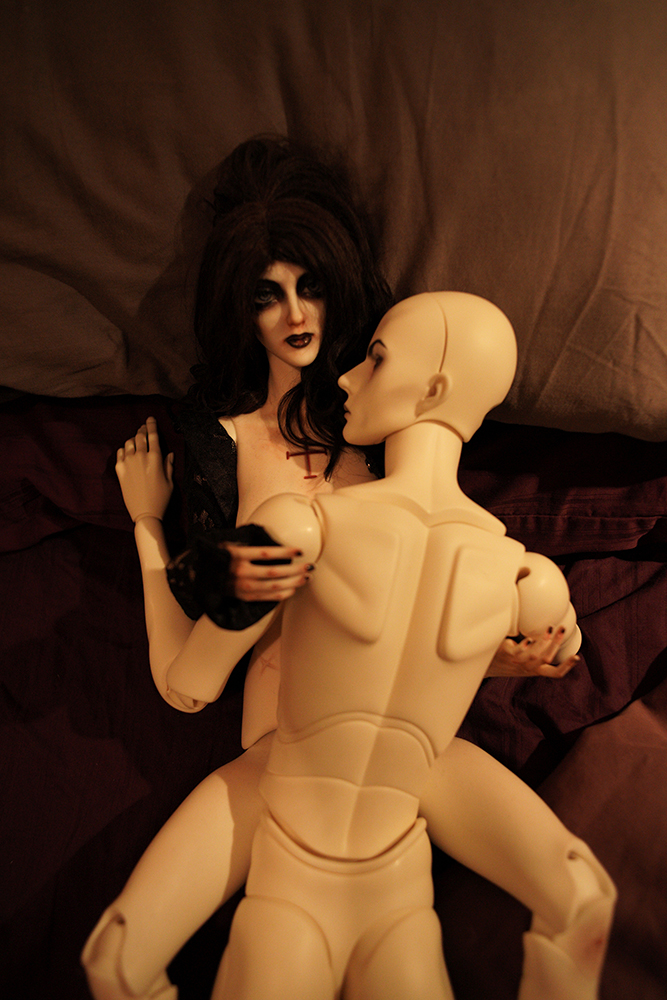 Alex: Who?
Me: You know who, your girlfriend?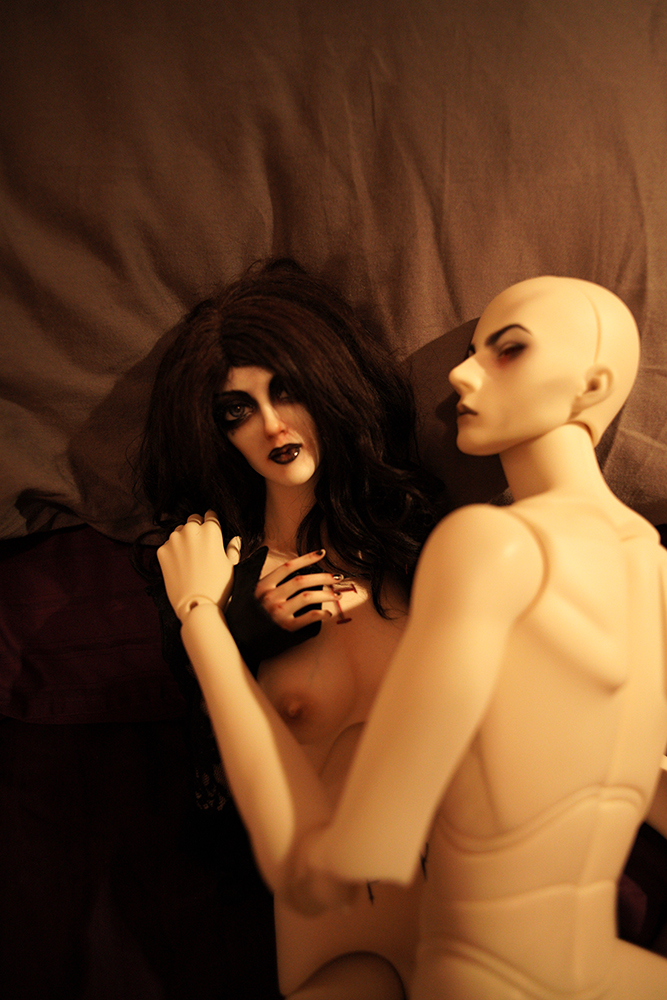 Alex: I don't see her around here. Last I heard she went to some day spa for a week. She'll be back, I'll let her know that you're looking for her.
Me: You know what I mean!
Eliphas: Ugh, this is such a turn off…
Alex: I can have fun on the side when she's not here. At least I thought I could until you came around.
Me: Who is this guy?
Alex: I met him through Tinder. What's the problem?
Me: You brought some guy you met on Tinder into my house? And you know, Ginny would be heartbroken.
Alex: Ginny won't be heartbroken because she won't know. Jesus, are we in an episode of Father Knows Best? Is this the Fifties? Mind your own business!
Me: Dude, what are you doing in those drawers?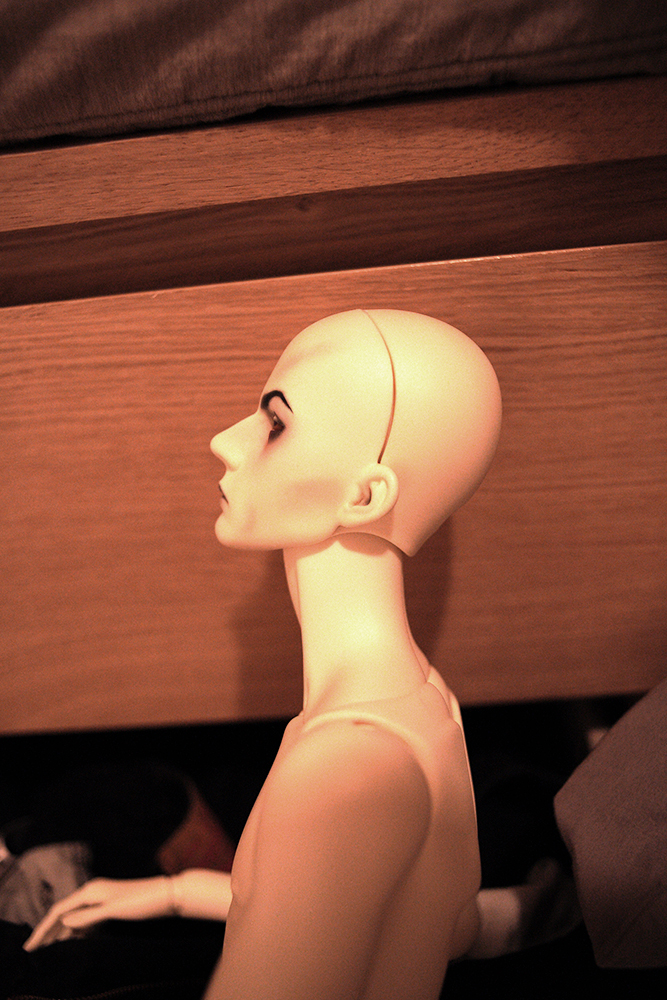 Eliphas: I'm looking for some clothes, what does it look like? (To Alex) He really is quite dense isn't he?
Alex: You don't know the half of it.
Alex: Hey DH, since you're here, you wanna have a threesome?
Me: Ugh! (Slams door.)
Me: Fucking dolls.